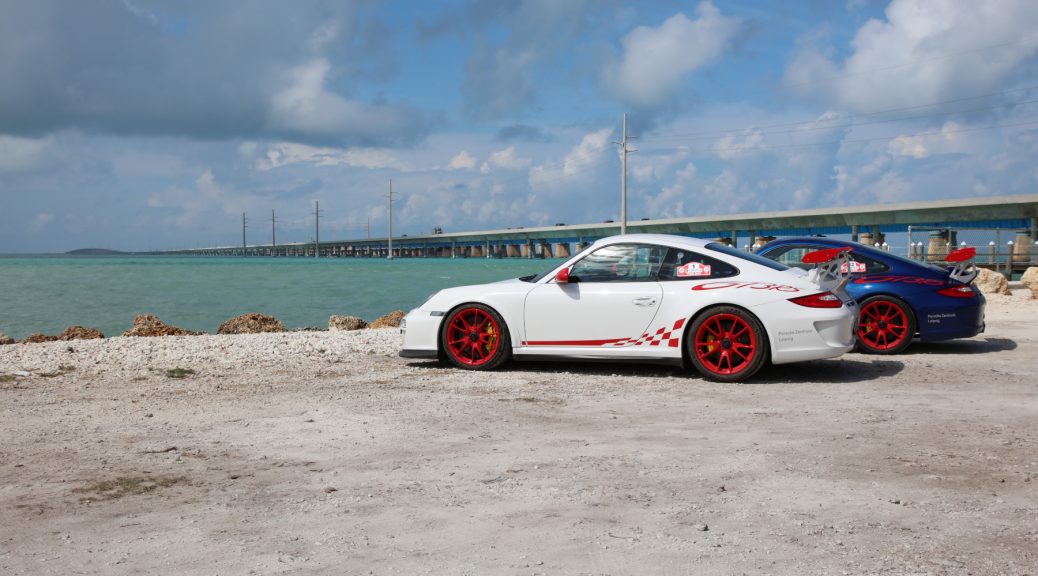 Florida Keys and the Overseas Highway US-1
Florida Keys, Key West, Seven Mile Bridge?!
Ziele, die viele dem Namen nach kennen.
Aber was erwartet einem auf dem Weg dorthin, wenn man mit dem Porsche 911 GT3 RS unterwegs ist?
Was erlebt man nach vier Stunden und 200 km Fahrt am Ende Amerikas?
Du denkst, du hast einen grandiosen Überblick und Ausblick auf die Straßen, Brücken und das türkisblaue Wasser? Das denkst aber auch nur du! Was du durch die Frontscheibe und die Seitenscheiben siehst sind in erster Linie Betonleitplanken und die gefühlten 30-Zoll-Reifen der Pickups und SUV´s. Vier Stunden sind eine gefühlte Ewigkeit. Die Sitzposition im 911 ist einfach zu tief, um den bekannten Postkartenblick uach nur im geringsten zu bekommen.
Aber das ist egal. Das Gefühl, im eigenen Auto, im eigenen Porsche, im eigenen 911, im eigenen 997 GT3 RS von miami Richtung Key West zu fahren, ist einfach unbeschreiblich. Es ist erst der dritte Tag unserer Reise.
Vergiss Worte. Vergiss Beschreibungen. Vergiss Postkarten. Vergiss Suchmaschinenbilder.
Er-Lebe es einfach selbst!